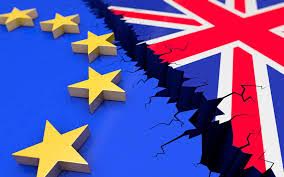 Background
It is well over 2 years now, since the European Court
of Justice's Ruling that the Spanish Tax Authority's succession tax system conflicted
with the European Union principles of freedom of movement of EU individuals and
circulation of money within the EU.
That case was specifically in relation to the
distinction the Spanish Tax Authority previously made between Spanish Residents
and Non-Spanish Residents.
The Ruling was that (European) Non-Spanish Residents
should be treated in the same way as Spanish residents, for the purposes of
Spanish Succession Tax.
Following the Ruling, Spain (as required) revised its
practice; and now, British owners (for example), of Spanish properties, are
treated in the same way for Spanish Succession Tax purposes, irrespective of
whether they are resident in Spain or not.
Brexit
It is considered probable by most commentators, that
the Spanish Succession Tax treatment of British owners of Spanish properties is
likely to change again in the light of the Brexit Referendum decision.
In principle, (as regards British owners of Spanish
properties who are not actually resident in Spain), the Spanish Tax Authority
will no longer be obliged to comply with the EU principles which require equal
treatment of EU citizens.
It remains to be seen exactly how the negotiation
between the UK and Spain will be concluded as regards fiscal issues. But, it is
considered probable that once the UK is outside the EU, (non-Spanish Resident)
British owners of Spanish properties will lose this special EU benefit, and
will again be subject to the much more onerous 'national' Spanish Succession
Tax rules, as applied by the Central Spanish Tax Office.
This would strip from British (but non-Spanish
Resident) owners of Spanish properties, the more 'generous' succession tax allowances/
exemptions which the autonomous communities within Spain otherwise currently offer.
So, a meagre succession tax-free inheritance amount of just below 16,000 Euros
per spouse/ descendent beneficiary is then allowed. Any inheritance received
above that value is taxable.
Conclusion
Well advised British owners of Spanish properties
(but who are not actually resident in Spain) should therefore review their
Spanish Wills and Estate Planning arrangements, to be prepared for this anticipated
consequence of Brexit.
The tax mitigation steps which are recommended to
prepare for this anticipated consequence of Brexit, are in fact, intelligent
estate planning steps to take, even if the outcome of Brexit in this context is
less onerous than expected.
So, in other words, a Spanish Wills and Spanish Estate
Planning review is recommended as a wise process to go through in the run-up to
Brexit- whatever the outcome of negotiations between the UK/ the EU. It is quite possible that the Spanish tax
exposure can be reduced- whatever the end result of Brexit.
This general commentary is not intended to be
exhaustive; and case-specific legal advice should always be sought.
The Legal 4 Spain team provides a full Wills, Estate
Planning and Probate service for properties and other assets anywhere in Spain.
We are always happy to provide a competitive cost estimate in the first
instance, on a no-obligation basis.